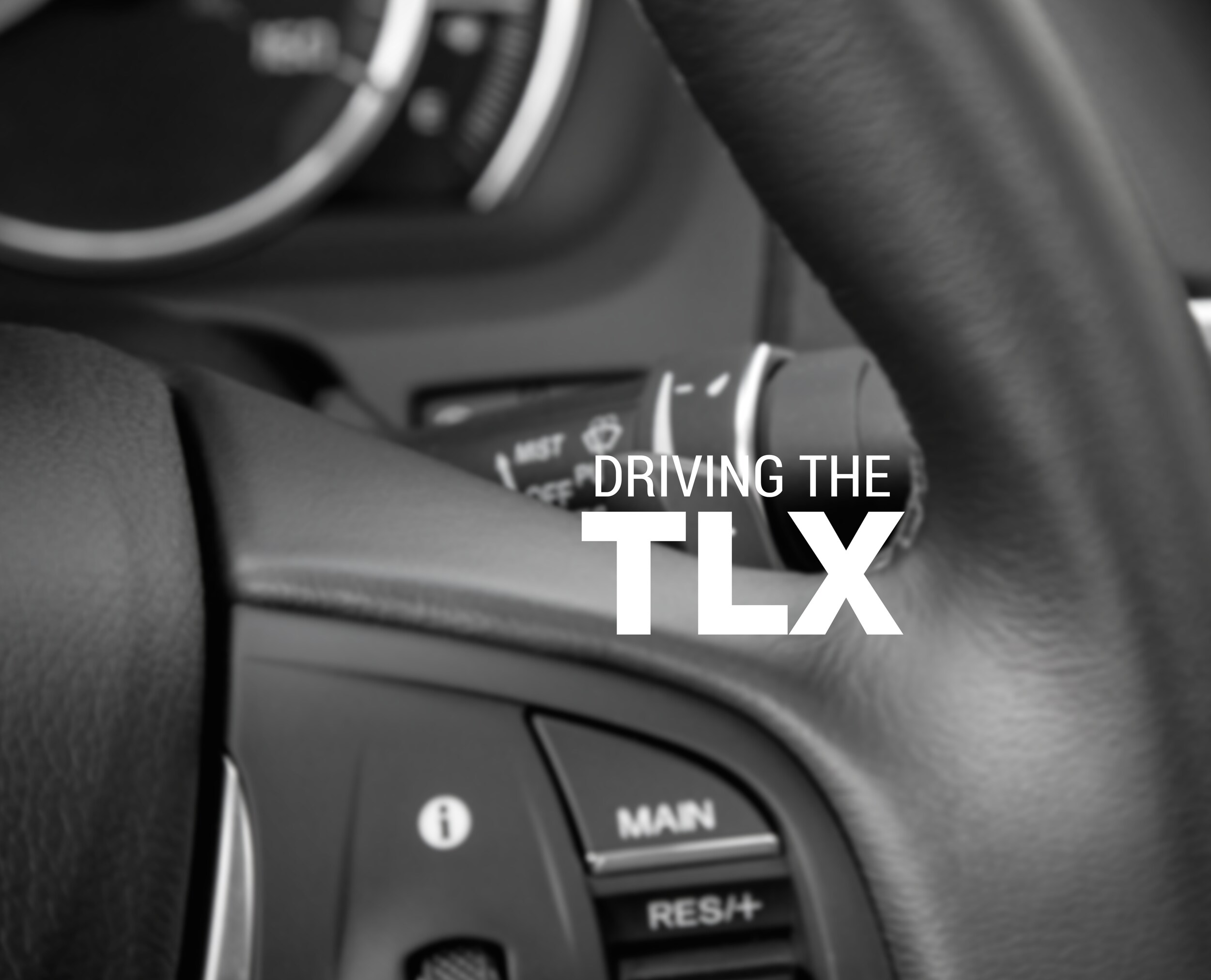 There are many features and options that go into the TLX driving experience. Experience luxury, technology and convenience every time you get behind the wheel of the 2015 or 2016 TLX sedan.
Take control of the road and your driving experience. >>
---
Interested in the new TLX? Stop by Luther Bloomington Acura dealership for a test drive. Research can only tell you so much about the 2016 TLX for sale in Richfield. Get behind the wheel and experience the TLX for yourself. Click here for directions.
Technology
Set the TLX to match your morning routine. Integrate your smartphone with your new TLX sedan for easy, voice activated controls. Use the remote start feature to get your TLX running and warmed-up before you head to work.
Listen to music on your way to work? Use Bluetooth® streaming audio to listen to your favorite tunes. The 2016 TLX is available with the ELS Studio® Premium Audio system. This Acura sound system has 10 premium speakers developed by Elliot Scheiner.
Handling
The 2015 and 2016 TLX V6 models are equipped with a 3.6L, 24-valve SOHC i-VTEC® engine. This V6 engine has 290 HP @ 6,200 RPM and 267 lb.-ft. of torque @ 4,500 RPM. Here are a few additional performance factors that enhance the TLX power on the road.
Gif: Peter Cunningham, professional racer, takes the 2015 TLX out for an easy test drive. Click here to see the full video.
P-AWD® - Precision All-Wheel Steer is an advanced steering technology system that increases control at high speeds.

IDS - The Integrated Dynamics System allows the driver to adjust fuel-efficiency and handling to match driving conditions.
Blog: Quiz: Could You Drive With IDS?
8-DCT - Acura's 8-Speed Dual Clutch Transmission sets this V6 sedan above the market competition.

V6 9-AT - TLX V6 models have an optional 9-speed automatic transmission. This transmission is accompanied by the 3.5L engine with i-VTEC® and VCM technology.
Read more about the performance factors for the 2016 TLX.
---
Luther Bloomington Acura serves Minneapolis, Edina, Richfield, Bloomington, MN and the surrounding areas. Browse our online inventory. Find your next Acura vehicle at Luther Bloomington Acura.
Follow us on Social Media
Facebook | Twitter | Instagram | Pinterest | Google+