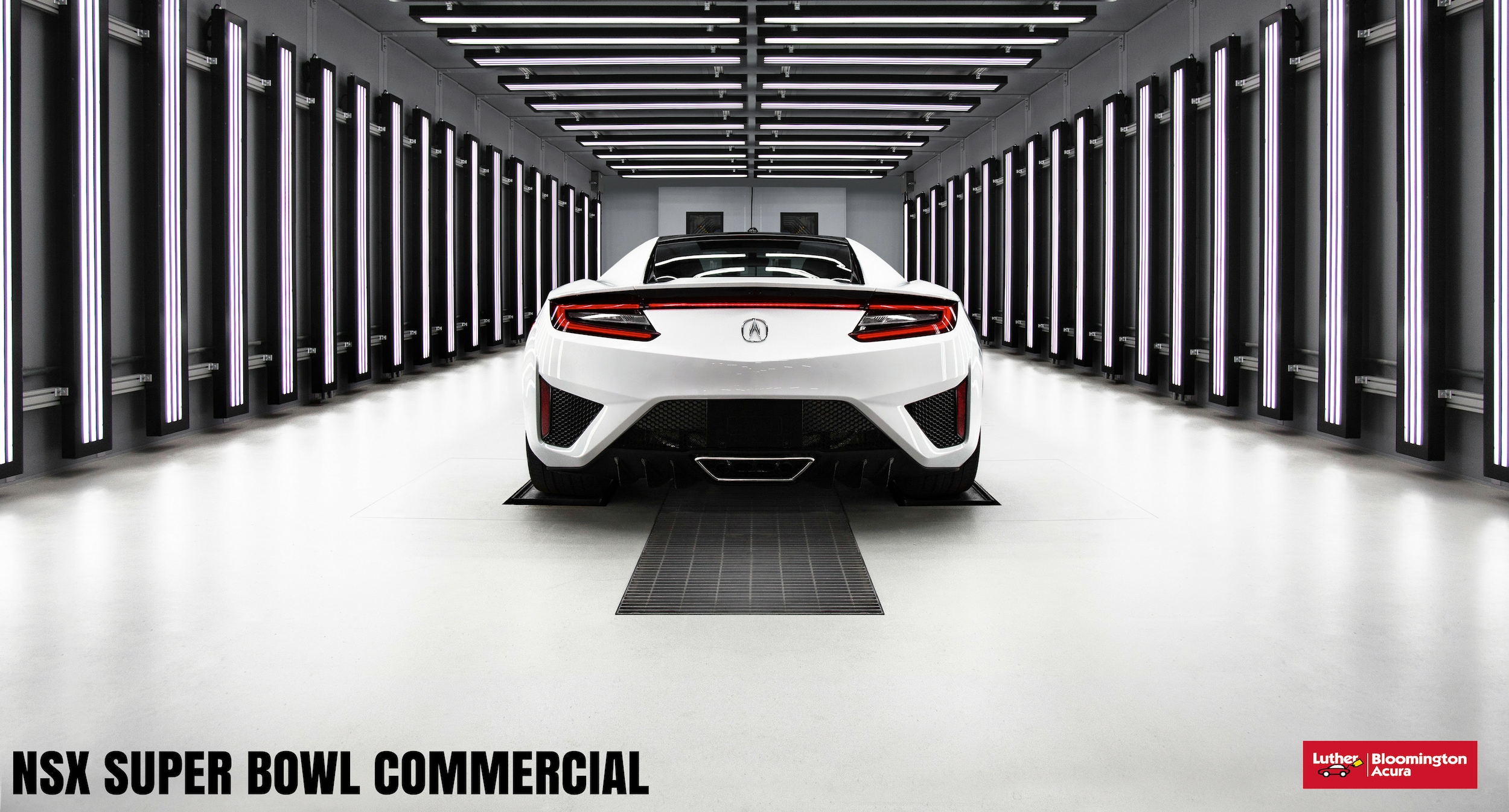 Can you believe Super Bowl 50 is already here? Sports fans everywhere will gather to watch the game, the commentary and the commercials.
The last commercial Acura aired during the super bowl was in 2012. It took a humorous approach to the anticipation of the NSX.
---
Looking for your next Acura vehicle? Stop by and test drive a 2016 RLX for sale in Richfield. Browse our new, CPO and used inventory.
2012
The first Acura NSX sold for $1.2 Million in an auction at Barrett-Jackson last month. The proceeds from this auction will be donated to the Pediatric Brain Tumor Foundation and Camp Southern Ground.
This auction broke the record as the highest-selling designated vehicle identification number 001 at Barrett-Jackson.
Winner: Rick Handrick. (Sorry Jerry.)
This year Acura is advertising for the same vehicle. Only it is much closer to being available to drivers everywhere.
2016
The commercial highlights the following:
The Multi-Material Body with Space Frame Construction
This is Acura's first application of this frame technology. The frame is aluminum-intensive, multi-material frame designed to make the NSX lightweight, rigid and dynamic.
Craftsmanship
Every bolt on the 2017 NSX is hand-started by a Performance Manufacturing Center technician. Every step is designed between high-tech robotic technology and skilled technicians. The result leaves every NSX symmetrical, laser-hemmed and adjustment-free.
Twin-Turbocharged V6 Engine
This engine uses technology and a V6 design to be powerful without being too large.
Total Airflow Management
One of the most important design goals Acura had for the NSX was it's aerodynamic performance. It is designed to support dynamics and high-speeds without active zero devices. The shape of the NSX minimizes aerodynamic drag while still creating a balance between the front and rear downforce of the vehicle and much more.
---
Luther Bloomington Acura proudly serves Minneapolis, Richfield, Edina, Bloomington MN and the surrounding areas.
Browse our online inventory.