Can you imagine the new 2017 NSX supercar as a sedan? This is what it might look like.
Acura unveiled a new Precision Concept at the 2016 North American International Auto Show.

Acura is springboarding off the 2017 Acura NSX to create a new design language for the next lineup. This concept is just the start of a new Acura signature look.
"It is a study model that literally will shape the direction of all future Acura products around our Precision Crafted Performance DNA," said Acura global creative director, Dave Marek.
The concept has a new Diamond Pentagon front fascia design, 22-inch wheels, Jewel Constellation LED headlights and much more.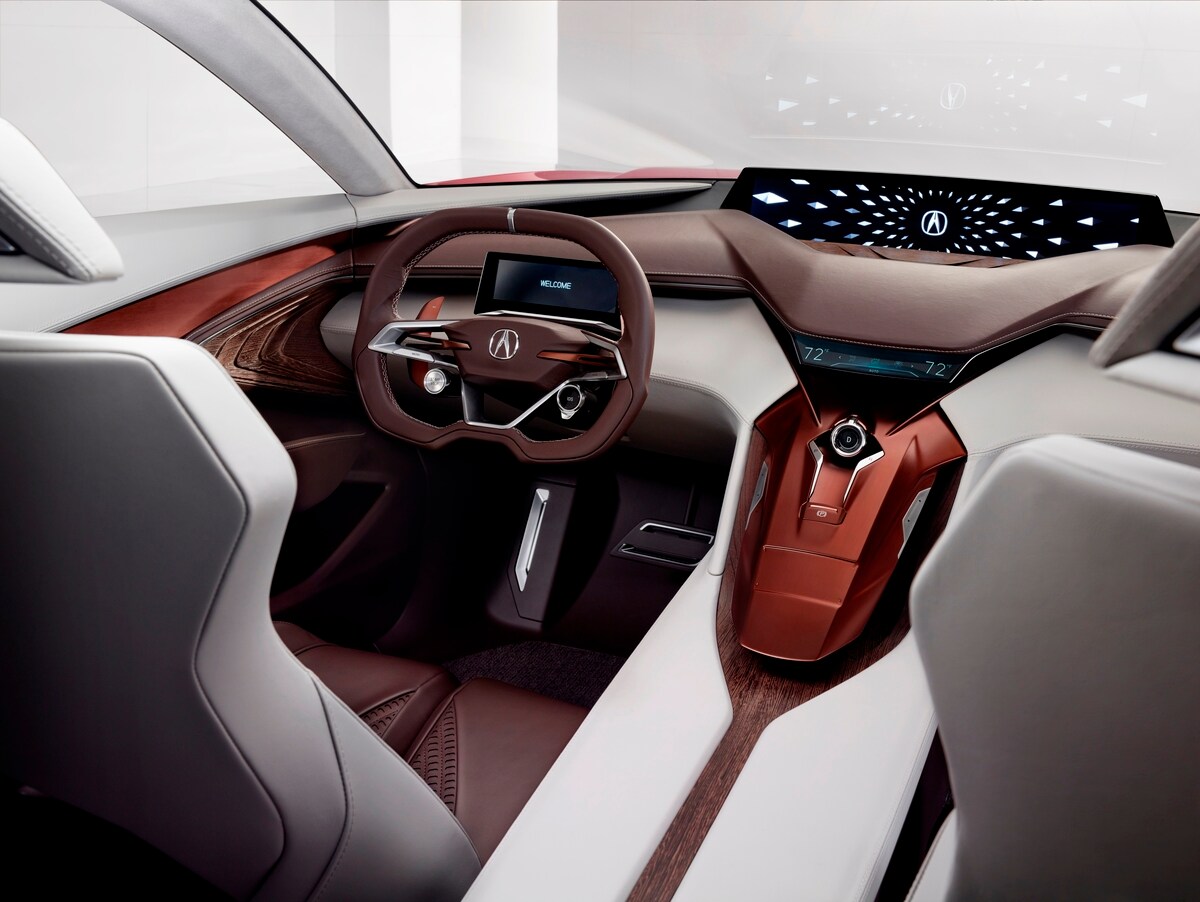 HMI
The Design Language isn't the only thing getting an upgrade. The Acura is looking to design an advanced digital human-machine interface (HMI). Starting with a unique design and an ultra-wide center screen that is operated by a floating touch pad. The concept system is designed to scan the driver and program vehicle performance, infotainment and comfort settings accordingly.
This new HMI is designed to be like the driver's personal assistant. It has easy-to-use controls to seamless connect the driver with the car.
What do you think of this concept?
---
Luther Bloomington Acura dealership proudly serves Minneapolis, Edina, Richfield, Bloomington MN and the surrounding areas.
Browse our online inventory.
Questions or comments? Contact our team with our convenient, online Make an Inquiry tool or call 952-881-6200.
Service
Find certified mechanics in Richfield at Luther Bloomington Acura. As a Luther Automotive dealership we offer customers timely service reminders, Fixed Right Guarantee, On Time Promise and much more.
Click here to schedule your service online.
We now offer on-site Accelerated Service! Get your vehicle serviced in 30-60 minutes. Accelerated Services include Engine Oil and Filter Services, Full Synthetic Oil and Filter Service, Rotate Tires, Replace Air Filter, Replace Cabin Air Filter, Replace Wiper Inserts, Replace Battery, Replace Rear Differential fluid and Replace Brake/running Lightbulbs