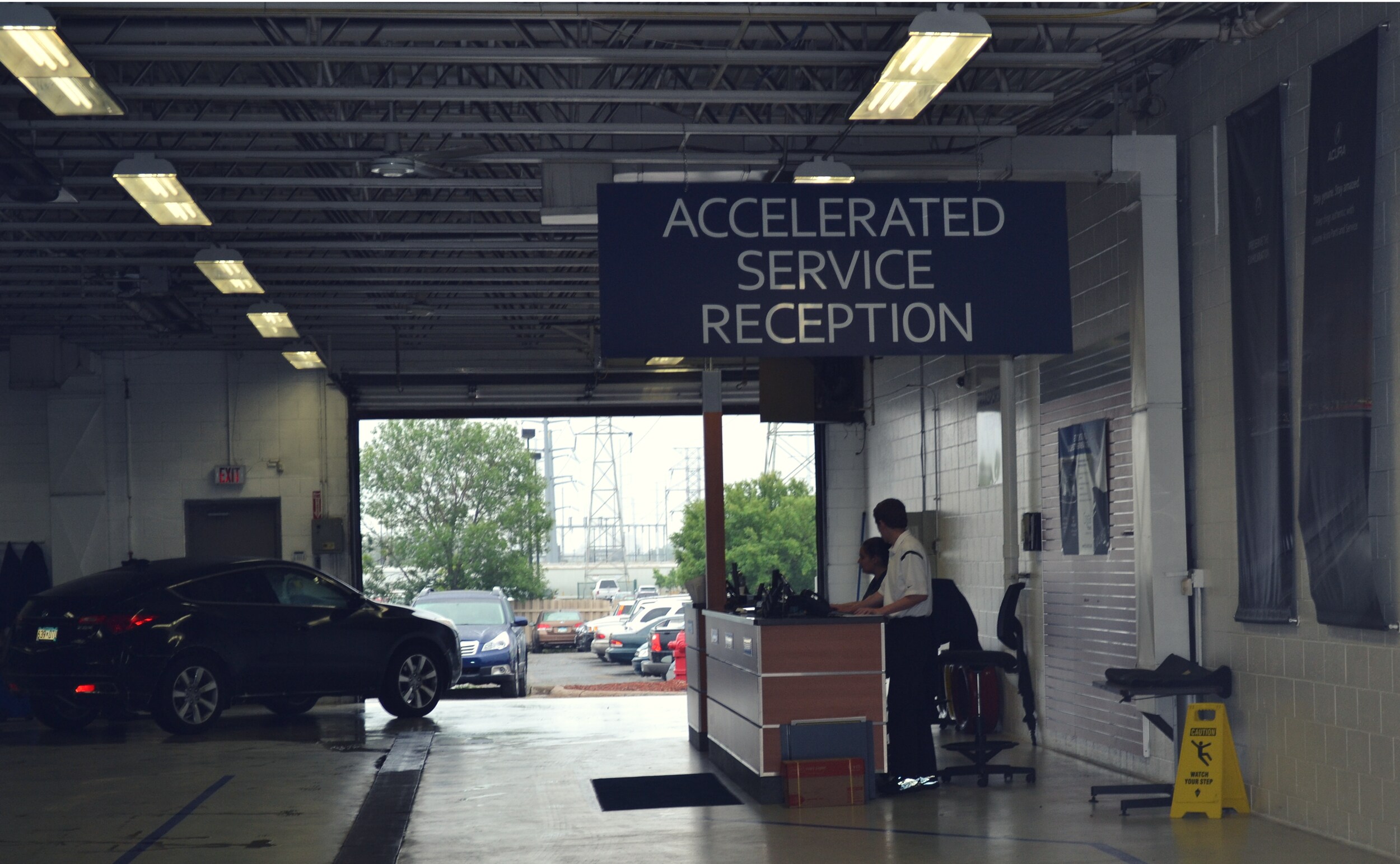 What is Accelerated Service?
Accelerated Service is a convenient way to get express maintenance services done without disrupting your day. Bring your car in for accelerated service and we will have it serviced in under 60 minutes. No appointment necessary.
---
Luther Bloomington Acura dealer is proud to serve Minneapolis. Stop by and test drive a new 2016 RLX for sale in Minneapolis. Click here for directions.
When you bring your vehicle in for accelerated service, the certified mechanics at Luther Bloomington Acura will get the following services done in 30-60 minutes.
Engine Oil and Filter Services (A/B)

Full Synthetic Oil and Filter Service (A / B)

Rotate Tires

Replace Air Filter

Replace Cabin Air Filter

Replace Wiper Inserts

Replace Battery

Replace Rear Differential fluid

Replace Brake/running Lightbulbs
Hours
Accelerated Service will be available every day of the week except for Sunday. Here are our hours.
Monday 6:30am-6:00pm. On Monday we will only accept services until 5:20pm.
Thursday-Friday 6:30am-8:20pm
Saturday 8:00am-3:30pm. On Saturday we will only accept services until 3:20pm.
Amenities
While you wait for your car to be serviced, enjoy these amenities.
Refreshments

Child-Friendly Waiting Area

Customer WiFi

Waiting Area

Dining Nearby

Shopping Nearby
Have somewhere to go? We offer a convenient Shuttle Service within a 20 mile radius from 8:15am to 5pm Monday-Friday.
While you are waiting, leave us a review. We would love to hear your feedback.
---
Luther Bloomington Acura dealership proudly serves Minneapolis, Edina, Richfield, Bloomington MN and the surrounding area as Minnesota's original Acura dealer.
Browse our online inventory.
Visit our blog to learn more about Acura vehicles and our dealership.
Read: Vehicle Warning Signs
Read: Handy Car Kits To Keep In Your Car