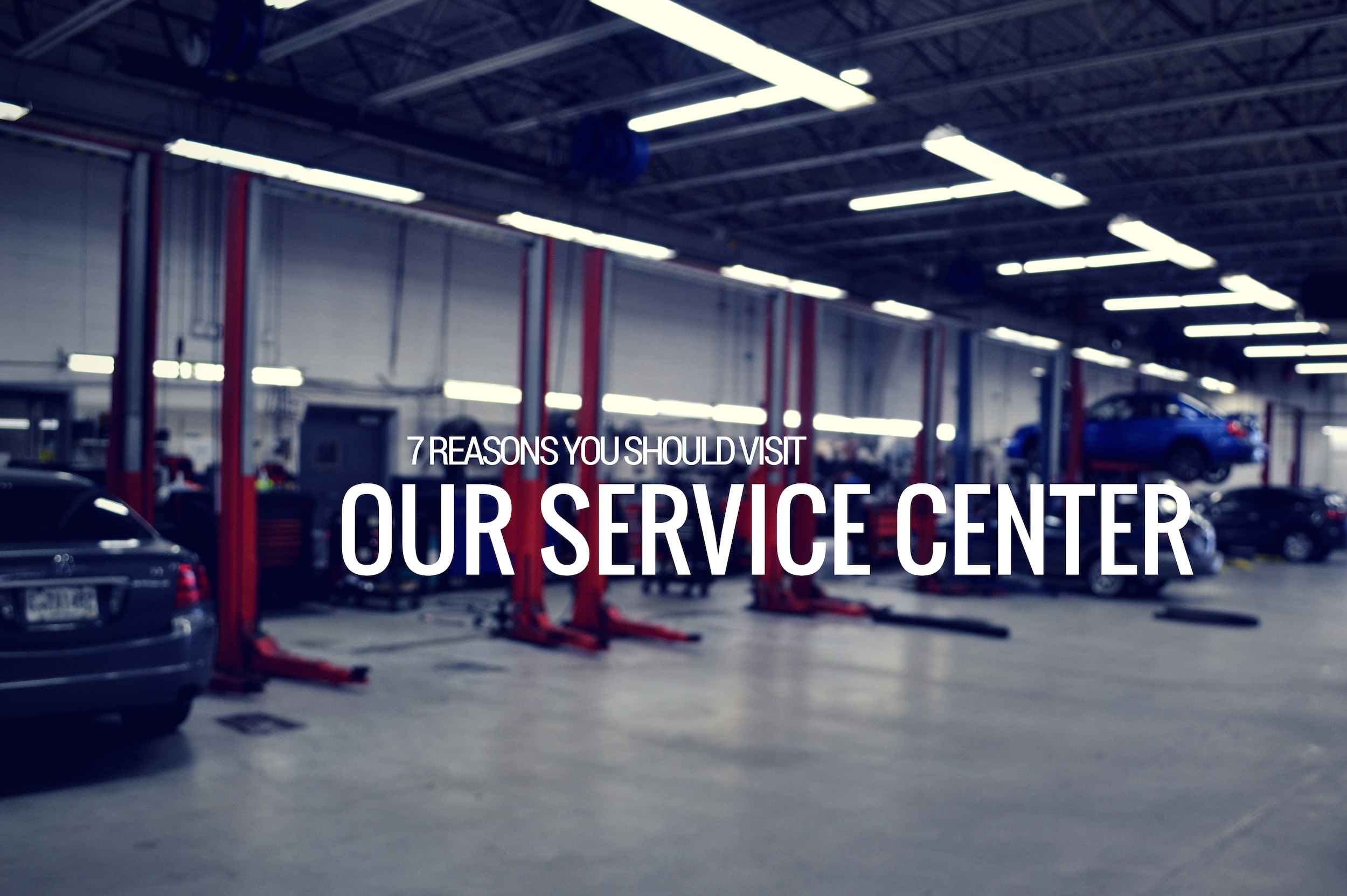 Does your vehicle need a check-up? Whether it's been awhile or you've noticed any changes in your vehicle, now is a great time to have your Acura looked over by a team of experts.
Here are 7 reasons you should have your vehicle serviced at Luther Bloomington Acura dealership service center. >>
1. Winter Recovery
Have you been driving on ice, snow, damaged roads or off-road conditions? If you live in Minnesota, the answer is yes. Your vehicle might need some minor TLC. We will inspect your vehicle to make sure there are no minor problems and that the alignment, fluids, battery and other systems are all working properly. This check-up will help correct any minor problems before they become big ones.
2. Accelerated Service
In a hurry? We offer Accelerated Service. Get your vehicle serviced in 60 minutes or less. Accelerated Service is open on weekdays and on Saturday. These services include the following:
Engine Oil and Filter Services
Filter Synthetic Oil and Filter Service
Rotate Tires

Replace Air Filter

Replace Cabin Air Filter

Replace Wiper Inserts

Replace Battery

Replace Rear Differential Fluid

Replace Brake/running Lightbulbs
3. Competitive Prices
As a Luther Automotive dealership, we offer fair and competitive prices for our parts and services. Our specials change often to make sure we are offering our customers the best prices for the services they need.
Parts Specials | Service Specials
4. Luther Advantage
Another benefit to getting your vehicle serviced at a Luther Auto dealership is the Luther Advantage. We offer our customers the Fixed Right Guarantee, On Time Promise and more.
5. Convenient Hours
Our Service Center is open the following times:
Monday: 6:30am - 6pm
Tuesday: 6:30am - 8pm
Wednesday: 6:30am - 8pm
Thursday: 6:30am - 8pm
Friday: 6:30am - 8pm
Saturday: 8:00am - 4pm
Sunday: Closed
6. Amenities
While you wait for your car to be serviced here are a few amenities we offer.
Shuttle Service: Take our shuttle to anywhere within a 20 mile radius. Available Monday through Friday from 8:15am - 5pm.
Waiting Area: Here are a few things we offer in our waiting area.
Child Friendly Area

Customer WiFi Internet

Dining Nearby

Loaner car

Rental Car

Shopping Nearby

Towing Service

Waiting Area
7. Certified Acura and Subaru Technicians
Your Acura will run best when it is serviced by certified Acura mechanics and OEM Acura parts. Find certified technicians and quality OEM parts at Luther Bloomington Acura.
Schedule your next service appointment.
---
Luther Bloomington Acura is an Acura dealership located in Bloomington, MN. We proudly serve Minneapolis, Edina, Richfield, Bloomington MN and the surrounding areas. Browse our online inventory and find new Acuras for sale in Minnesota.
Browse our online inventory.
Follow us on Social Media to get updates about our service and parts specials.
Facebook | Twitter | Instagram | Pinterest | Google+