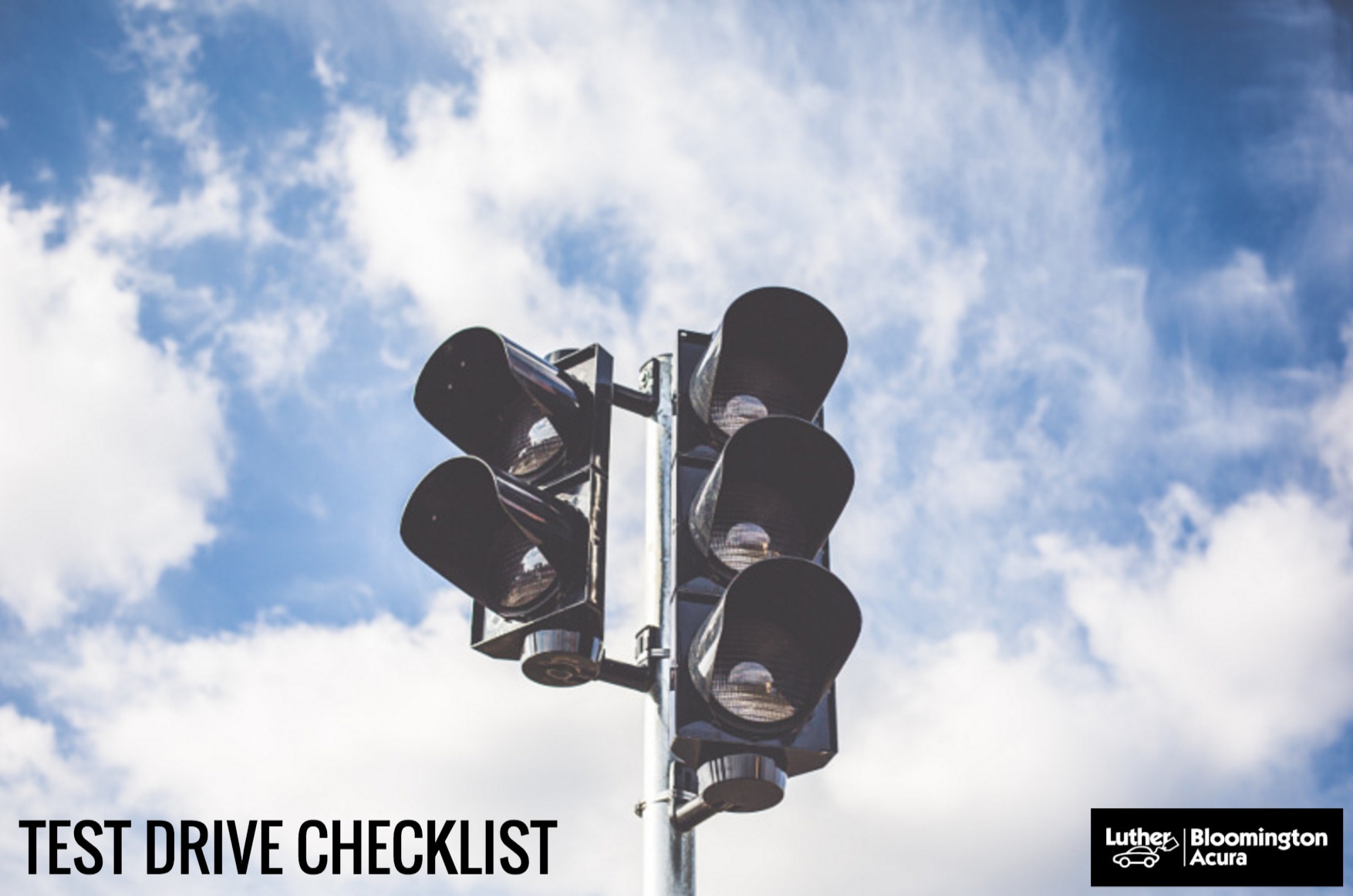 Research can only tell you so much about a vehicle. A test drive will help you get a better idea of what it feels to get behind the wheel of the vehicle you are interested in.
Here is a checklist from our team of experts at Luther Bloomington Acura to help you get the most out of your test drive.
Interested in the 2016 Acura TLX near Maple Grove, MN? Stop by Luther Bloomington Acura dealership and test drive a new 2016 TLX. >> Click here for directions.
Test Drive Checklist
Here are a few features you should check before you begin the test drive.
Windows: Including the sunroof.
Door Locks: Does the vehicle have remote keyless entry? Check out the lock and unlock buttons.
Seat Adjustment: In order for your test drive to be as successful and informative as possible, your seat needs to be adjusted correctly. Take your time and get comfortable.
Cargo Versatility: Does the vehicle have a 60/40 split folding back seat? See how easy it is to fold it down and back up again.
Parking Brake: Test and see how hard it is to engage and disengage.
Air Vents: Test out the AC. See what kind of adjustments you can make to airflow and fan speed. Does the air circulate well in the back seat?
Mirrors: Take time to adjust your mirrors.
Windshield Wipers: Check out the different speeds and the window cleaning feature.
Radio: It is important to test the radio and speakers out before you begin your drive. During your drive you will want the radio to be off or set at a low volume. This way you can listen to the vehicle as it runs.
Infotainment features: What kind of infotainment features does the vehicle have? Keep in mind that some features are subscriptions and might not be available during a test drive.
Navigation: Enter in an easy address and see how the navigation works. Than try an address a little farther outside the city.
---
Luther Bloomington Acura dealership proudly serves Minneapolis, Edina, Richfield, Brooklyn Park, Bloomington, Burnsville and the surrounding Minnesota area.
Browse our online inventory!
Facebook | Twitter | Instagram | Pinterest | Google+